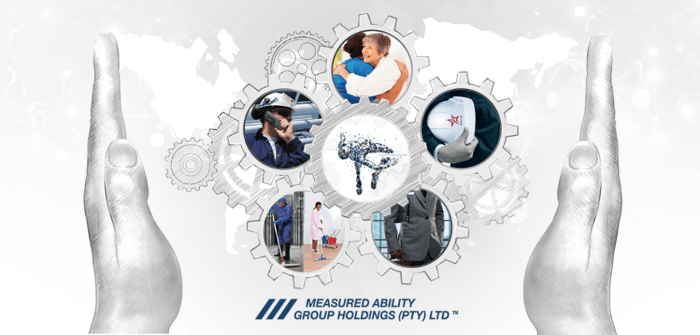 AN INTERNATIONAL MULTI-SERVICE HUMAN SOLUTIONS GROUP
Measured Ability Group Holdings (MASA) has been in the recruitment business in one form or another for over three decades, and has evidenced the successful placement of hundreds of thousands of candidates throughout South Africa and the African continent as well as the Middle East. Our specialist operations and payroll teams administer and manage thousands of contingent employees across national and international locations. Let us ensure your flexibility continuum locally and internationally with our specialist outsourced recruitment and management services.
Local Recruitment
Areas we Service:
We have five branches nationwide:
Durban (Head Office):
Johannesburg Office:
Cape Town Office:
Pietermaritzburg Office:
Port Elizabeth Office:
However, we also service all the other areas and provinces in South Africa from these five branches. Please contact your closest branch for help with your staffing needs.
We also have an international recruitment department, which places technical professionals all over Africa and the Middle East.
Industries we service:
We provide permanent and temporary staffing for all industries including, but not limited to, the following sectors:
International Placements
Integrated Offshore Services Africa is the leading staff placement agency in Africa, currently placing staff for all major industries in Africa and the Middle East.
We supply staff all over the region including, but not limited to, the following areas:
Middle East:

United Arab Emirates
Qatar
Saudi Arabia
Bahrain
Kuwait
Oman
Africa:

Kenya
Namibia
Nigeria
Tanzania
Botswana
Mozambique
Angola
Recruitment Process
As one of the leading recruitment agencies in South Africa, Measured Ability goes above and beyond the clients expectations through our rigorous screening of candidates.
Our benchmarking procedure requires that all staff successfully complete our registration process which is in line with client specific competencies. This will differ depending on the industry but usually includes the following recruitment processes such as
Interviewed Face-to-Face
Reference Checked
Criminal Checked & ITC checks (on request)
Licenses verified
Medical Tests (on request and job related)
Induction to company policies
Mobilised
Demobilised at completion of contract
Exit interviewed
Are you a firm looking for staff solutions, temporary or permanent?
Get in contact with us today for your complete staffing solution.